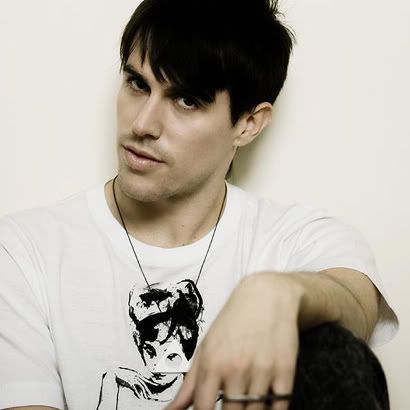 So, last week I mentioned that on occasion, iTunes Canada actually does give us a fucking awesome song for free. This is one of those times.
Sam Sparro is an Australian singer-songwriter born in 1982. He's best known for this song -
Black & Gold
. His self-titled album came out in June 2008. Of the 13 songs,
Black & Gold
(Marcussen Album Version) is the strongest (and, unfortunately, the only song worth keeping, IMHO). His work ranges from R&B to funk to electronica, to classic Prince to Scissor Sisters, to everything in between. If that sounds like it's your cup of tea, then he's definitely an act worth checking out.
Back to
Black & Gold
, though. This song has proven to be extremely popular, which was a huge surprise to me because I haven't heard it anywhere. Apparently it's been used in soundtracks, commercials, tv promos, and video games. You'd think I'd at least have heard about that, but apparently not. It's entirely possible that I live under a rock.
There's been a few cover versions of this song (most notably
Adele
,
Ellie Goulding
,
Alphabeat
, and
Katy Perry
) but like usual, the original is always best. There's something to be said for Sam Sparro's voice and the way he sings the lyrics. Also, a bad cover version of any song is a sin that should banish you to the depths of hell.*
*Okay, okay, we'll reserve that solely for butchers of
Hallelujah
. DNW anyone other than Jeff Buckley, kthnx.
Here, have a streaming file from Grooveshark:
The song has a video, but Sam's record label, Island Records (UK), has had embedding disabled at YouTube. It's so camp and I laughed, but everyone needs a little camp in their day now and then.
Click here
to see it. It's boys in tuxedos and top hats. Carrying walking sticks and feeling up a limo. No, I'm not just saying that. There's also a fast food drink cup but that might be for a rousing game of
One of these things is not like the other
....
Links:
-
Facebook
-
MySpace
-
Twitter